South Sicily Snorkeling for Octopus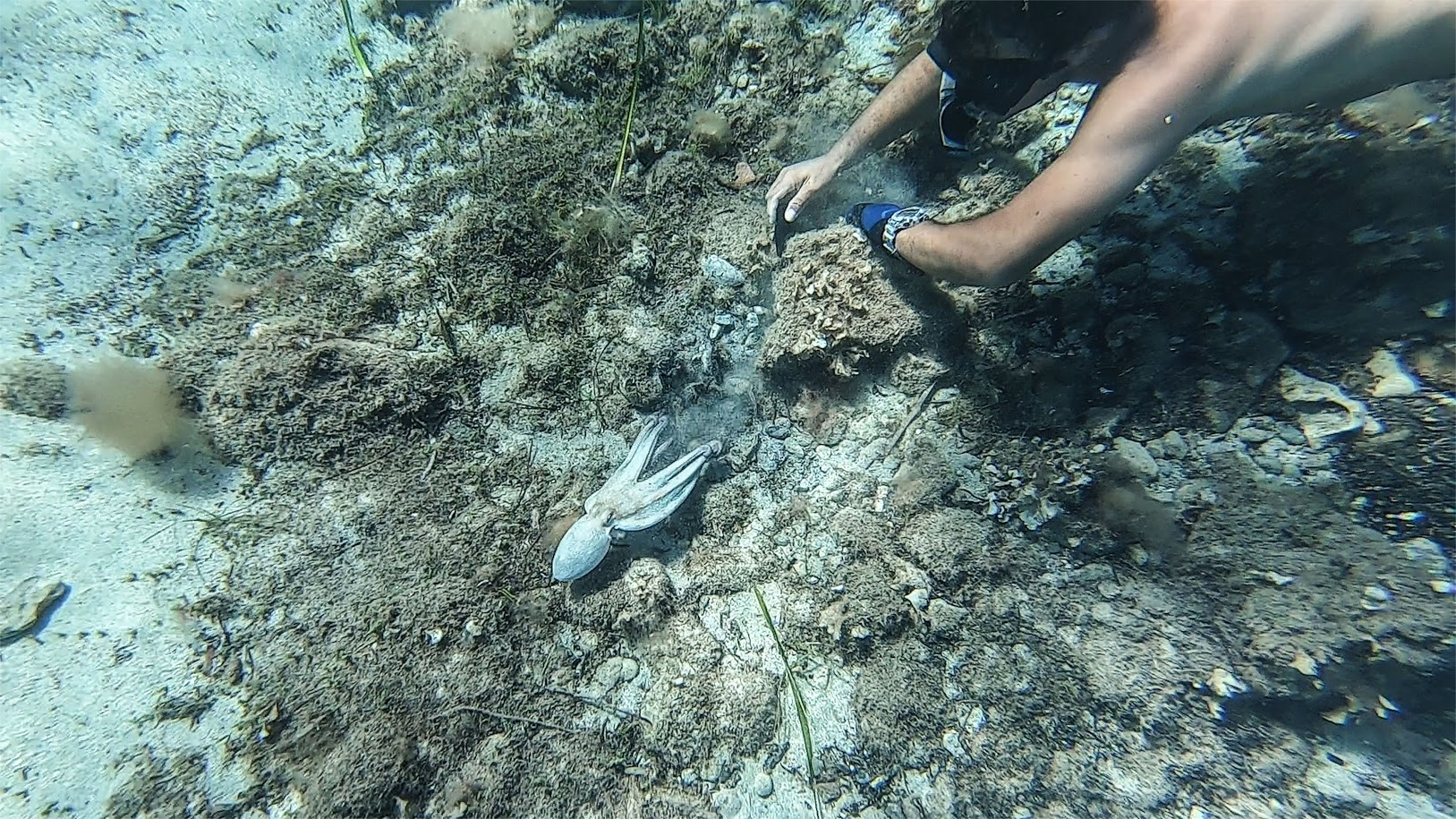 South Sicily Snorkeling for Octopus
This trip is one of the exciting snorkeling in Sicily adventures that we offer. Embark with us on this journey and we will take you to the Octopus kingdom of southern Sicily! All the fish species of the Mediterranean sea are present as well, including red starfish, sea urchins, and many crustaceans.
This trip includes:
Guide
Boat trip
Snorkeling gear
Brand new or sterilized snorkel
Action camera
Snacks and cooler with drinks
Explore 2 Incredible Snorkeling Spots
On this trip, you'll stop in 2 different snorkeling spots. One has crystal clear waters, a varied seabed with white rocks, sand, and Posidonia seaweed meadows. This spot is perfect to meet and interact with Octopus. They live in shallow waters from 0.5 m to 3 meters under the surface. In some points, it is not even necessary to swim, but just walking is enough to find the smartest creature in the ocean. The other spot of the snorkeling trip is located under a steep high cliff, with a rocky "Mediterranean reef" dropping into deeper waters. A flat rock with shallow water is present as well. Outside the water, it is possible to reach a beautiful private beach of yellow sand, surrounded by a shallow rocky cove. Two sights are located within walking distance from the snorkeling spots.
The trip is usually operated with a powerful and comfortable support boat. Our 28ft boat is furnished with a toilet for your comfort and convenience.